In this post, I will compare two of the most popular cameras for beginners available today, The Nikon D3500 Vs Canon T7 or EOS 1500D.
I'm going to be comparing two of the most popular entry-level DSLR cameras, one of them from Nikon and one from Canon. There's never been a better time to get into photography because the range of cameras is huge and there have been massive advances in technology and what you get now in terms of the value of money is quite outstanding. So choosing a camera can be quite difficult.
So in this post about Nikon D3500 Vs Canon T7, you will know which is the best camera for you.
If you're a beginner in photography, both of these cameras are entry-level cameras aimed at beginners, and in terms of price, these cameras are almost the same. What's also interesting is it's on-paper specifications. These cameras are very similar. So let's look at some of the things that set them apart.
Nikon D3500 vs Canon T7
Quick Comparison: Nikon D3500 vs Canon T7
| Features | Nikon D3500 | Canon T7 |
| --- | --- | --- |
| Sensor Resolution | 24.7 MP | 24.7 MP |
| Sensor Type | CMOS | CMOS |
| ISO Range | Auto, 100 to 12800 | Auto, 100 to 25600 |
| Weight | 1.05 lb / 475 g | 0.80 lb / 365 g |
| Continuous Shooting | Up to 3 fps | Up to 5 fps |
| Video Recording | Full HD (1920 x 1080) | Full HD (1920 x 1080) |
| Audio Recording | Built-In Microphone (Stereo) | Built-In Microphone (Mono) |
| Autofocus Points | 9 | 11 |
| Display | Fixed | Fixed |
| Connectivity | WiFi | Bluetooth |
| Price | Check Current Price | Check Current Price |
Hardcore Comparison: Nikon D3500 vs Canon T7
In this section, we are going to take a look at different features and will also do a Hardcore Comparison that will give you a clear option for Nikon D3500 Vs Canon T7.
Let's Start.
Size and Grip
One of the noticeable differences between these two cameras is the size of the Nikon D3500. It is noticeably smaller and more compact than the Canon T7. They did redesign this camera compared to the previous model and it's got a completely redesigned deeper grip. Because of this, it does feel really solid in the hand. However, when using a camera over a longer period I actually prefer the slightly bigger Canon T7, which has got a more rounded grip. It just felt a bit more comfortable in the hand for longer duration work.
Weight
In terms of weight difference, it's not huge but it's worth mentioning that the Nikon D3500 is at 365 grams compared to the Canon T7 at 475 grams. As per the price segment, both cameras have appropriate weight and you will never feel any problem in handling and shooting for long hours. These are things that you might want to take into consideration.
Back & Layout
Now let's take a look at the back of the camera and the layout of the buttons. Now, there's a good test when picking up a camera and that is the "One-Handed Test". This basically means that when you hold a camera with just one hand, find out how many buttons you can actually reach with your forefinger or your thumb. If you can reach most of the main buttons then I think it's a well-laid-out camera.
And, both of these cameras in terms of layout are very similar. All the buttons have been moved over to the right-hand side of the LCD screen which is a good thing with the Canon T7. You can turn the main control dial easily on top of the camera. It's just behind the shutter button and this allows you to make changes to the camera settings like the shutter speed, etc.
Nikon D3500 also changed the button layout to the left and the right-hand side of the LCD screen but I'm pleased to see that in the redesign.
ISO Settings
The Canon T7 has the ISO Range of 100 to 12800 and on the other hand Nikon D3500 has the range from 100 to 25600. One thing that's really missing on the Nikon D3500 is a dedicated ISO button. The earlier model Nikon D3400 had it, but the D3500 doesn't. So if you want to change the ISO, you actually have to press the I button and Select ISO on the back of the camera and then change it.
Display
Both cameras' features a 3-inch fixed LCD screen for reviewing images, changing camera settings and of course using live view as an alternative to looking through the viewfinder. I personally preferred the layout of the Nikon display; a particularly useful feature is the animated aperture graphic, which is a really useful feature for beginners. On the other hand Canon features a TFT color, liquid-crystal monitor that functions pretty well.
Ease of Usage
Taking a look at the top of the camera, you'll find the camera mode dial which allows you to select the camera mode. Both cameras are fairly similar here, they are fully-automatic because they're entry-level cameras. Alongside the usual scene modes such as portrait, sports, landscape, macros covered here as well, and those can be very useful.
Nikon for beginners also offers a really cool Guide Mode. The guide mode on the Nikon allows you to choose from a series of preset options based on popular subjects like Photography at Night, Night Portraits, Portraits Moving Subjects and so on.
Lens Compatibility
The great thing about buying either an Nikon or a Canon Camera is that they both have been around for a long time and therefore there are lots of lens options to choose from.
Let's just concentrate on the lenses that came with these cameras. Both of these cameras come with the 18-55 mm zoom lens which is a pretty standard kit lens.
Nikon also includes vibration reduction also known as VR, which is a really good feature that helps to stabilize the glass elements inside the lens, especially when you're hand holding the camera. Canon offers an equivalent feature it's called Image Stabilization but it wasn't actually a feature found in this kit lens.
Photo Quality
Now let's talk about the quality of these two cameras. Canon T7 and Nikon D3500 are both Cropped Sensor Cameras which means they both use the very common APS-C sized sensor. It is larger than you would find in a compact camera or of course your smartphone but not as big as a full-frame sensor that you would find in more advanced or professional cameras. But both cameras offer really good quality images using a sensor that is 24 megapixels resolution.
Remote Usage
If you are keen on taking photos at night time or maybe you want to get into Astro photography then you might find this feature interesting. You can use the official apps of both the cameras and use a smartphone to remotely control your camera. This is great because it will help you in eliminating any unnecessary shake.
Connectivity
Nikon uses Bluetooth and Canon uses built-in Wi-Fi which is far superior and much much quicker. It has to be said that out of the two apps, the Canon App is much much better than the Nikon app. I found from experience that the Nikon App is clunky and awkward to use and the Canon App was much quicker and intuitive to use.
Continuous Shooting
Another feature where the Nikon D3500 does slightly have the edge over the Canon T7 is when using the continuous shooting mode. This is very popular with sports photographers and simply allows you to hold the shutter button down while the camera keeps taking photos. The Canon T7 shoots at 3 frames per second and the Nikon shoots at 5 frames per second.
This doesn't sound like a massive difference but when you're shooting a moving subject like your kids sports day or your dog running around, it could be the difference between getting the photo and not getting the photo.
I hope these Comparisons might have helped you in taking a better decision with both the Mediocre Beasts. Below, you can check out some of the common Frequently Asked Questions.
Nikon D3500 Sample Shots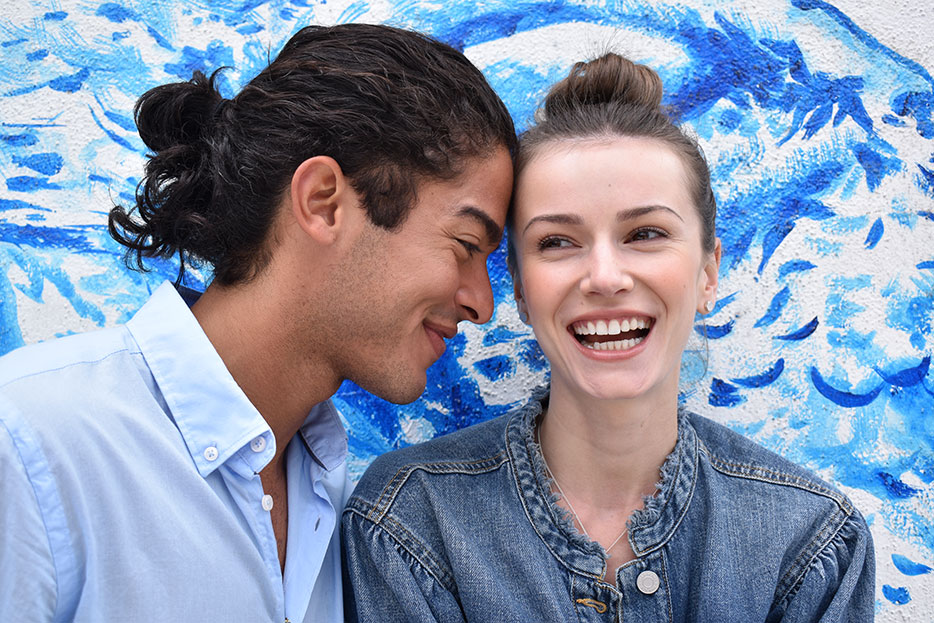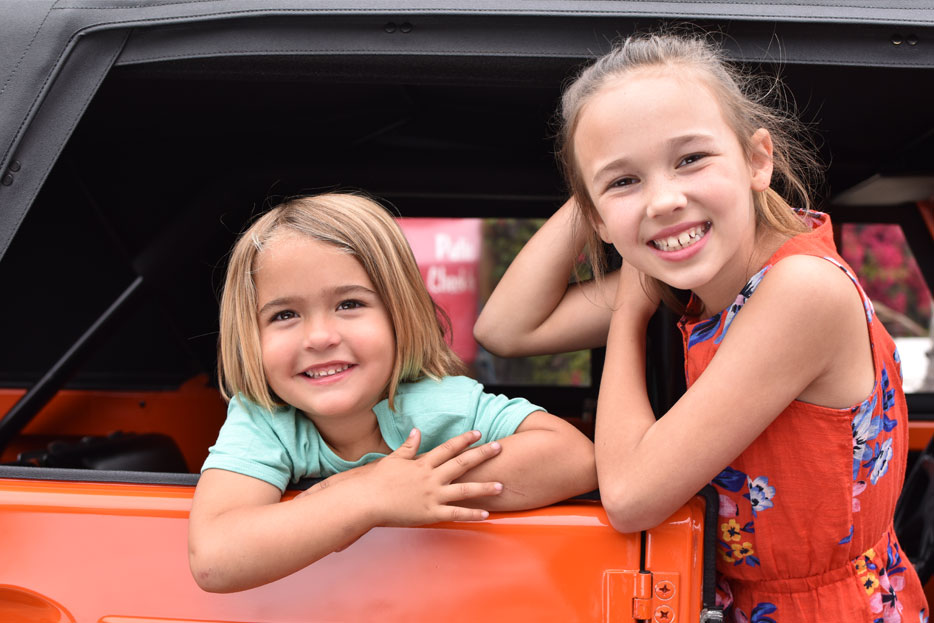 Canon T7 Sample Shots
Frequently Asked Questions (FAQs)
Which is better Nikon D3500 or Canon Rebel T7?
Nikon D3500 and Canon Rebel T7 are beginner friendly camera that are very similar when it comes to on paper specifications. The only different you might feel is while handling the camera for longer time, and here Canon T7 wins. Otherwise, there's not much noticeable difference between them.
Is Canon or Nikon better for beginners?
Yes, both of the company offers a huge number of camera options that are great for photographers at all level.
What lens is compatible with Nikon D3500?
You can pretty much use any mid-level lens with Nikon D3500. But, I will recommend you to use a 18-55 Zoom lens which works perfectly fine with this beast.
Is Nikon D3500 worth buying?
If you are looking a beginner and budget friendly camera, then Nikon D3500 is worth buying. It has almost all the features that you might be looking for in a camera.
Is Canon T7 good for photography?
Yes, Canon T7 uses 24 1 Megapixel CMOS (APS-C) sensor that gets the best shot possible. So, you can definitely consider it as a good camera for photography.
Does Nikon D3500 have WIFI?
Unfortunately, Nikon D3500 does not have WiFi. It uses Bluetooth to transfer photos and videos with other devices and it works perfectly fine.
Is Nikon D3500 waterproof?
No, Nikon D3500 is not a waterproof camera rather it has a rugged body which makes it work great in any tough conditions.
Does Canon Rebel T7 have WIFI?
Yes, It does have WiFi to share your photos and videos with other devices.
Is Canon Rebel T7 mirrorless?
No, Canon T7 is not a mirrorless camera. It is a basic DSLR camera.